CHRISTMAS MYSTERY - FAMILY MASQUERADE BALL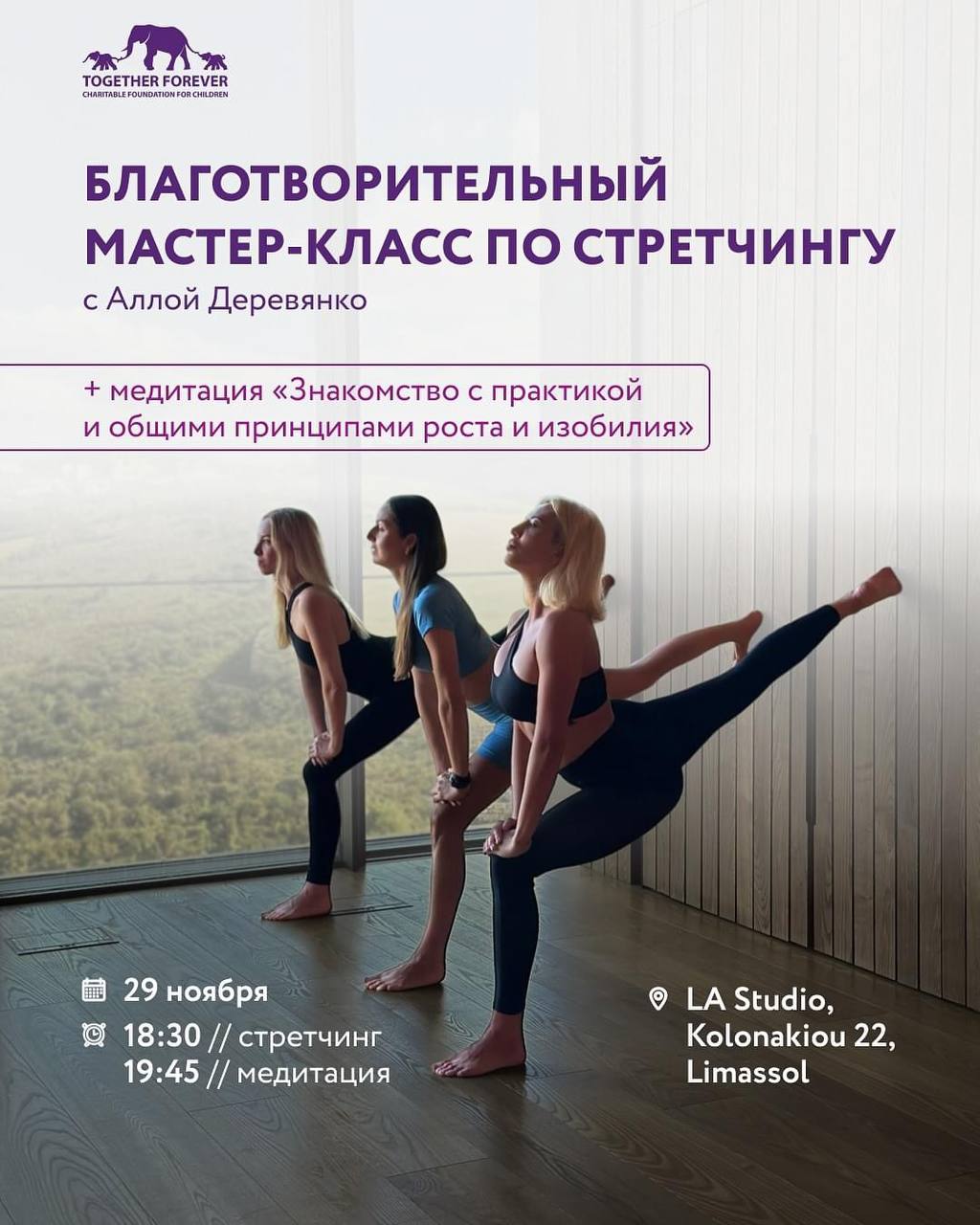 We invite you to an unforgettable journey into the fairy world of Christmas Mystery.
It will take place on December 9th at 5:00 PM at Parklane Hotel Limassol.
Christmas Mystery is the main masquerade ball of the year for the whole family, organized by the Together Forever foundation, the Miss Air project, and the financial holding Wise Wolves Group as the main partner. It will envelop you in magic and wonders, one of which we will create together: giving a four-year-old boy a chance for a healthy future.
This event promises an array of entertainment, including:
- Magnificent family concert by Mikhail Kazinik
- Magician illusionist,
- Street performance "White dreams"
- Christmas market with unique products
- Charity lottery with incredible gifts
- Creative workshops and so much more.
The goal of our celebration is to spend an unforgettable evening with like-minded people and help Mark Kultyshev, a beneficiary of the Together Forever foundation, embark on his journey to a healthy future. All funds raised from ticket sales, the lottery, and 10% of our fair turnover will go towards Mark's treatment at the Teknon Clinic in Spain.
Christmas Mystery will be held in Russian language.
Ticket prices:
- €100 for children (from 5 to 12 years old)
- €120 for adults
The concert, performances, workshops, children's gifts, welcome drink, festive food, and all entertainments are INCLUDED in the price of the ticket.
The program will finish at 23:00.
In the world of Christmas Mystery, there are no rules, only a festive spirit.
Join us on December 9th at 5:00 PM at the Parklane Hotel. Let's create it together!
Dress code: Cocktail/Masquerade costumes.

If you wish to become a partner of this event, please email us on tatiana.rutkovskaya@together-forever.fund.
We would appreciate any support you can provide.
The Together Forever foundation does not assume any obligations to refund donations and tickets.
Once the payment is processed, it cannot be canceled.
Adult ticket: Sold out
Children's ticket (up to 12 years old): Sold out
Total ticket price: Sold out