HISTORY OF THE CHILDREN'S CHARITABLE FOUNDATION TOGETHER FOREVER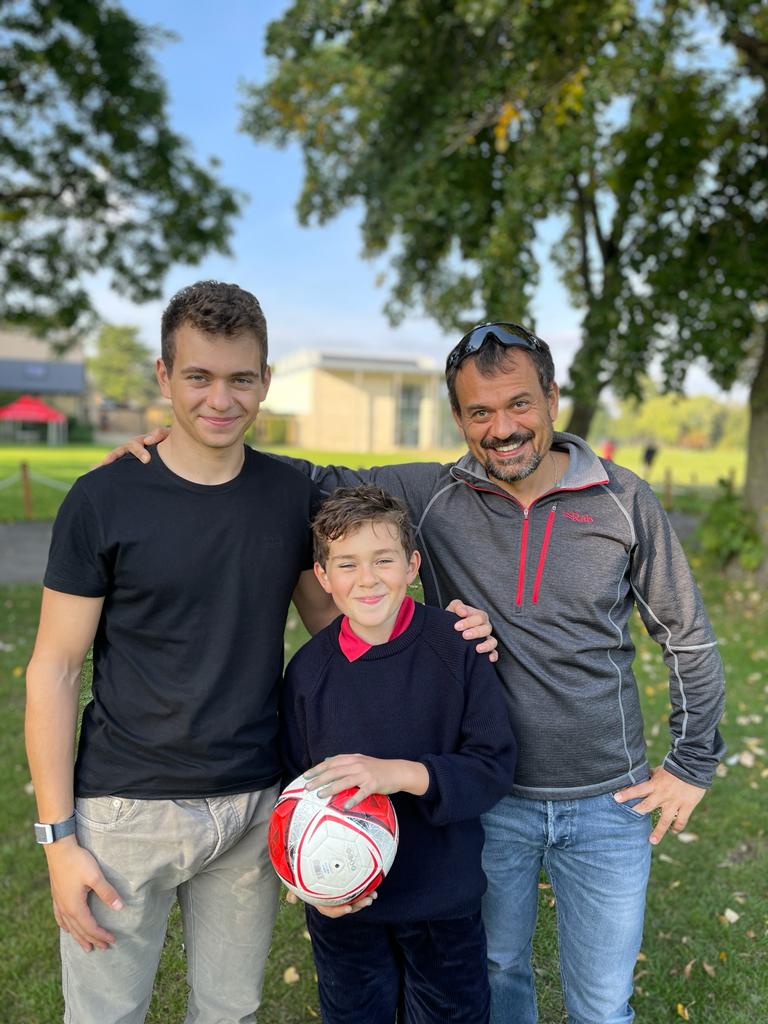 Since 2016, the "Together Forever Charitable Foundation" has been doing everything possible to ensure that children with rare neurological diseases of the spinal cord and brain receive the treatment they need in time. This non-profit organization gives children access to quality medical care and the opportunity to undergo treatment outside their native country in one of the best clinics in Europe, Israel and the United States. These clinics are equipped with high-tech modern equipment and employ highly specialized professionals who treat our wards and bring them back to living their full life or help to regain it.
The history of the "Together Forever Charitable Foundation" started long before its creation. It began with the birth of my second son, Alexander. It was after his birth that an irresistible desire to help children emerged inside of me. I decided to support the Russian charitable foundation "Line of Life", where I soon met the head of private programs - Irina Ryabushkina, a person who later played a very important role in my charitable story. Irina told me whom and how the foundation helps and got me involved in the world of charity so much that I wanted to make maximum effort to help people inside this foundation. My earnings then included a bonus program, according to which additional payments were made twice a year. For five years, with every bonus, I paid for a child's heart surgery and as a result helped the fund save 12 children, whom we gave a new life.
Helping children inspired me a lot. I wanted to do much more, but I didn't know how. My acquaintance with Irina Ryabushkina that took place later, in 2015, gave me the answers to all my questions and helped me reconsider my charity work. I realized that large Russian foundations provide children with help only within the country, but not abroad in high-tech clinics with up-to-day equipment. And the children with brain and spinal cord diseases simply do not have a chance to get there with the help of foundations. At that moment it occurred to me to create my own foundation, thanks to which the children will get this chance.
There are four children in my family: two sons and two twin daughters. For me, as for any parent, the most important thing is - their health. At the end of 2015, I had to go through a challenging test. My daughter Masha was in need of an urgent brain surgery. We managed to find a clinic in Germany where doctors performed two complex neurosurgical operations on her and brought her back to normal life. Having overcome all the stages of this difficult path, I understood exactly how parents of children in critical conditions feel. At that moment, I made a final decision to create a charitable foundation, in which children living in Russia, Ukraine, Kazakhstan, Belarus and any other countries of the post-Soviet space could turn for help.
I was not a top manager, nor did I have a media personality. I knew that it would be challenging, but I had the most important thing - people who were ready to support my initiative. The most crucial person amongst them was Irina Ryabushkina. I will always be forever grateful for her priceless input into the creation of the fund. It was Irina together with her team who in September 2016 launched and created the structure of the Together Forever Foundation. My business partners in Cyprus helped me to register it. I took over the entire legal and organizational structure.
The process of building a non-profit organization turned out to be more complicated than I had expected. It was so time-consuming, that at a certain point I even had a dilemma: to continue doing it by myself or pass it to my family that was already involved in all the activities of the foundation. However, given the complex specifics of managing a fund, accepting applications, attracting donors and paying for operations - I could not do it. Therefore, having made every effort, I continued to do what I started. Eventually, I had a team of experts who were helping me in all matters.
Maxim Martynchik was one of the first people to contribute to the development of the Together Forever foundation. He gifted us our logo which consisted of the image of three elephants and we are very thankful to him for this. When no one knew about our elephants, it was very difficult for us to gain trust. Despite the fact that the work of the foundation is crystal clear and all funds received on its account are directed solely to pay for the treatment of children, it took us a long time for people to start helping the younger generation along with us. I often told my friends, colleagues, business partners and even just acquaintances about how and to whom we help. But only two years after its establishment, the Together Forever foundation entered a new stage of development - it began to make friends and form a community of like-minded people. People began to trust us. Until that moment, I paid for the first three operations for our wards from my own funds.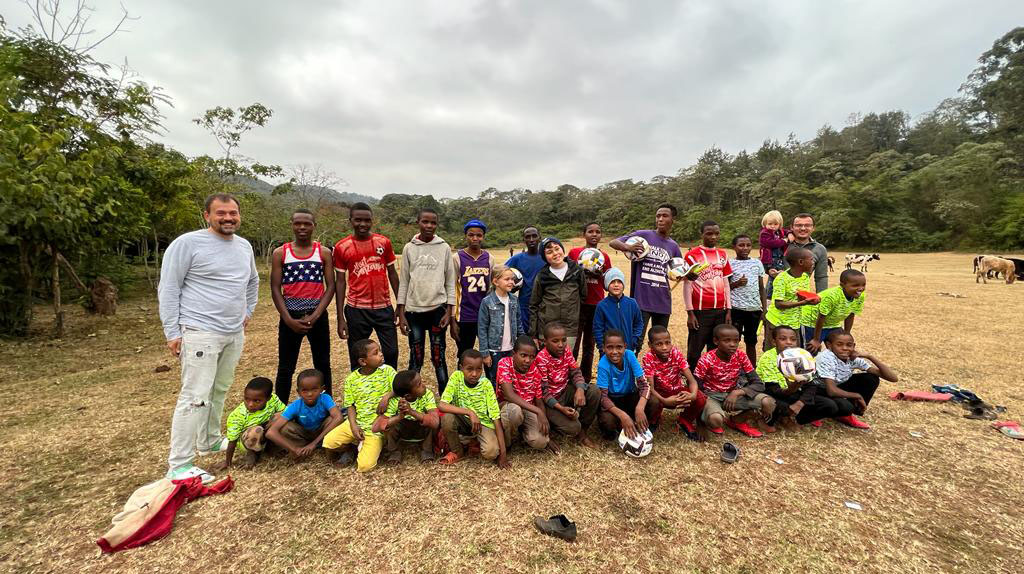 Gradually, there were more and more people who wanted to change the lives of children for the better. Along with their number, the possibilities of the fund grew as well and over time, there appeared people whom I could delegate the management of the Together Forever foundation, leaving key decisions to myself.
Together with the team we regularly participate and hold our charity events, during which we have the opportunity to communicate face-to-face with those who, similar to us, feel the urge to help others. Over several years of the foundation's existence, we have managed to form an entire community of kind and caring people who share our values and look in the same direction with us. We feel their strong, reliable shoulder in every fundrising, and there are no words to express how grateful we are to them for their trust and constant support. Together with them, we are one big family of like-minded people for whom there are no "other people's children".
Thanks to our common efforts, we have already raised hundreds of thousands of euros, paid for dozens of the most complicated neurosurgical operations and given children a chance of living a healthy and fulfilling life.
I sincerely hope that our name Together Forever which I gave to the foundation back in August 2016, and the friends, having joined us once, will stay with us forever and the three elephants on our logo will symbolize our friendship.
Let's change the lives of children together!